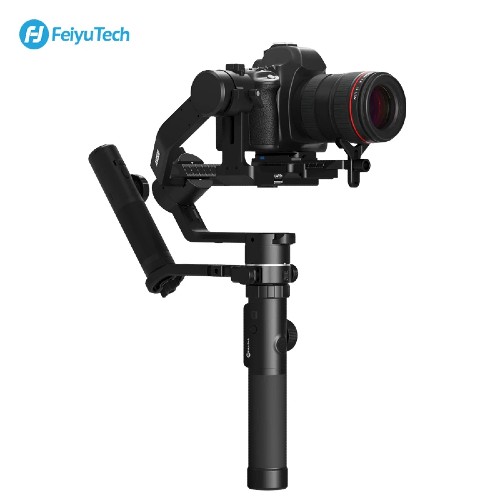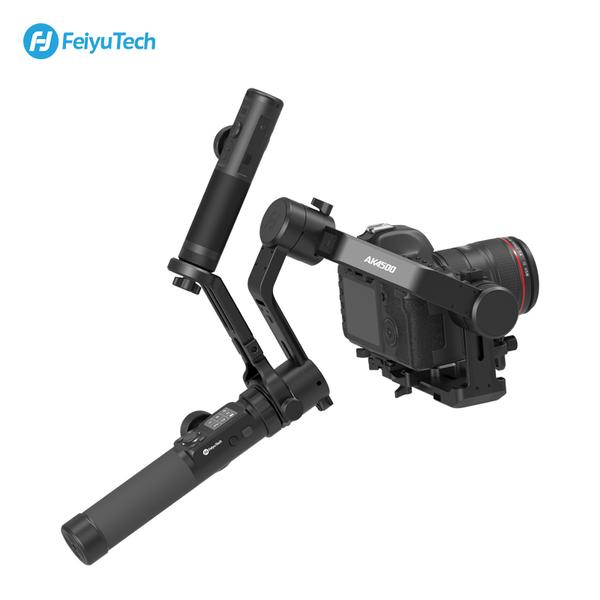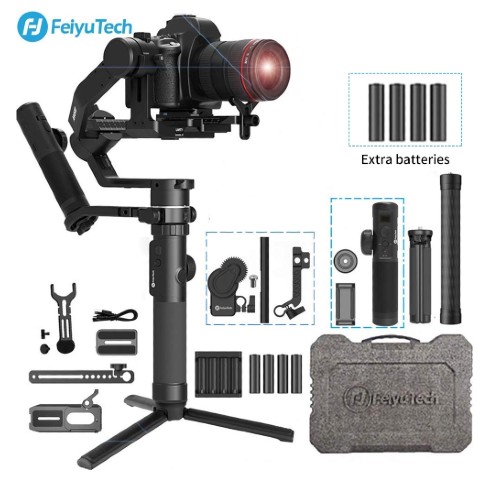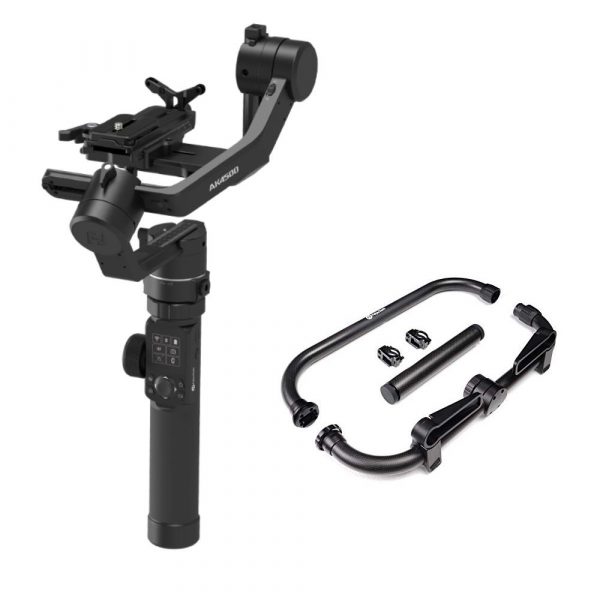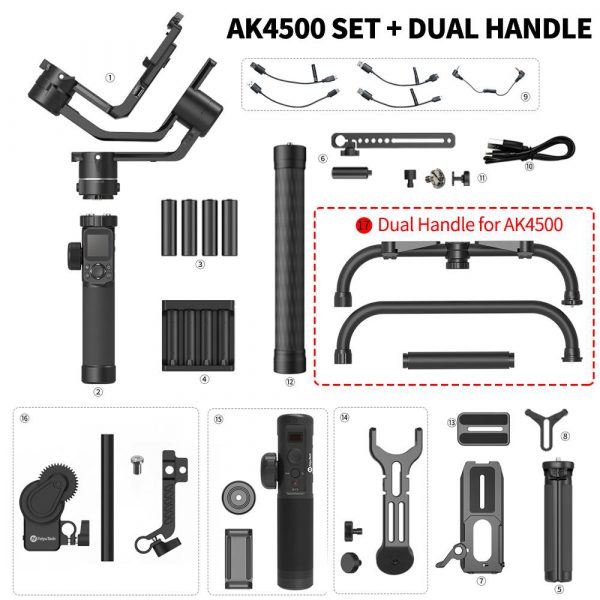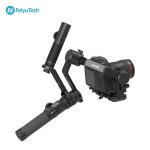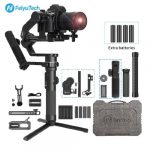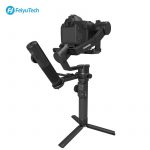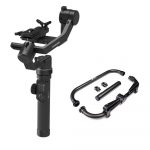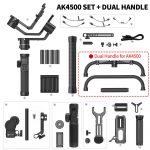 FeiyuTech AK4500 3-Axis Handheld Gimbal Stabilizer 4.6KG Load
AED 2870.00
One 1/4 thread hole on the top of sliding arm of tilt axis for installation of extension support or other accessories.
One 1/4 thread hole behind tilt motor.
USB port and 3.5mm round hole Under mounting plate to connect and control camera.
Each USB Port at the back and in front of mounting plate to connect external AFK II follow focus kit.
1/4 thread hole at the left and right side of pan motor to extension support other accessories, such as monitor, Mic and so forth.
1/4 thread hole at the bottom of the handle to mount Tripod or other accessories.
Description
The Feiyu AK4500 3-Axis Handheld Gimbal Stabilizer is a compact 3-axis gimbal stabilizer that improves on its predecessor, the AK4000, by supporting up to 10.1 lb loads. It's designed with an angled motor arm so there's nothing blocking your camera screen, and it provides 360° pan, 230° tilt, and 360° roll motion.
The gimbal features a multifunction handwheel on the side and a touchscreen LCD smart panel integrated into the handle. The handwheel allows you to control the movement of the camera in select operational modes, including pan and tilt modes, and also lets you digitally control focus and zoom with compatible cameras. Additionally, an external focus motor is included and the handwheel is capable of controlling it as well. Please visit the Feiyu website for a list of compatible cameras for standard operation as well as Wi-Fi focus/zoom control.
The touchscreen LCD, the joystick, and the handwheel work together to let you assign and adjust all the settings of the gimbal. The gimbal also includes the companion Feiyu ON iOS/Android app (free download) that lets you adjust settings and perform various actions remotely. The Hyperlink remote controller is also included so you can perform all the above gimbal control actions up to 49′ away from the gimbal via Bluetooth.
The gimbal's camera baseplate is compatible with Manfrotto or Arca-Swiss style plates for a variety of mounting options. An extension rod supplied with the AK4500 can be attached to the bottom of the gimbal handle so you can comfortably hold the gimbal with both hands for select types of shots. Or, you can use the included mini tripod to set the gimbal down on a flat surface.