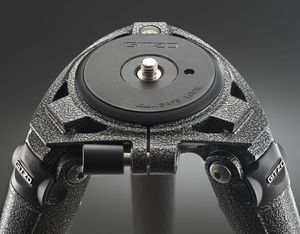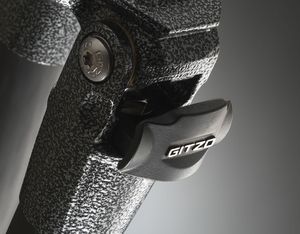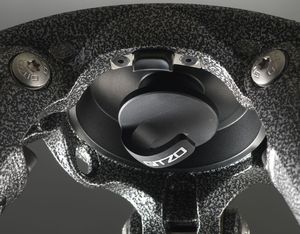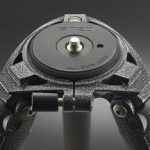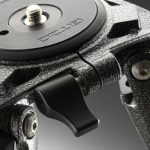 Gitzo Series 3 6X Systematic Carbon Fiber Tripod (Long)
AED 3420.00
Description
Weight

2 Kg

Top Attachment

3/8" screw attachmenttype

Bubble Spirit Level (no.)

1 number

Carrying Bag Included

none

Centre Column

no centre column

Closed Length

68.3 cm

Colour

Noir Decor color

Easy Link

No

Leg Type

Single

Leg Angles

26°,55°,89°

Leg Lock Type

Twist Lock

Leg Section

3 number

Legs Tube Diameter

24,28,32.2 mm

Material

Carbon

Max Height

149.5 cm

Maximum Working Temperature

60 degC

Min Height

10.3 cm

Minimum Working Temperature

-30 degC

Safety Payload

25 kg

Upper Disc Diameter

75 mm
The Series 3 6X Systematic Carbon Fiber 3-Section Long Tripod from Gitzo is a great choice for those looking for a tripod that features rigid support, yet adaptable and flexible configurations. The Series 3 Long tripods are ideal for supporting larger video or DSLR cameras, and lenses.
The Series 3 tripod has a unique modular system that can be quickly transformed into different configurations, in as little as 15 seconds, and the same tripod can support both photographic and video equipment. Despite a negligible weight of only 4.4 lb, this tripod can be extended to 58.9″ high and handle a DSLR with up to a 400mm lens, or a medium-sized spotting scope for bird-watching–up to a 55 lb load capacity.
Series 3 tripods have an Anti Leg Rotation system (ALR), G-Lock, and brushed matte black finish for improved locking performance and minimized reflectivity. A wide selection of accessories allows you to keep growing your system according to your future needs, whether they are still life, macro, outdoor, sport or wildlife applications.
Anti Leg Rotation

This tripod can be opened in less than 15 seconds. Simply loosen all the twist locks on each leg at the same time, then pull the leg down and tighten the locks individually.
G-Lock

For a strong, fast, and safer locking mechanism, G-Lock's special design provides a 'gravity lock' effect: the higher the load applied vertically to the leg, the stronger the lock becomes.
Feet

Removable rubber feet, spiked feet, and snow shoe feet are included for stability on a variety of surfaces.
Hook

A built-in hook allows you to hang a stabilizing weight, like a full camera bag or a sand bag, from the bottom of the tripod head plate. This is helpful when using long, heavy lenses, on uneven ground or in windy conditions.