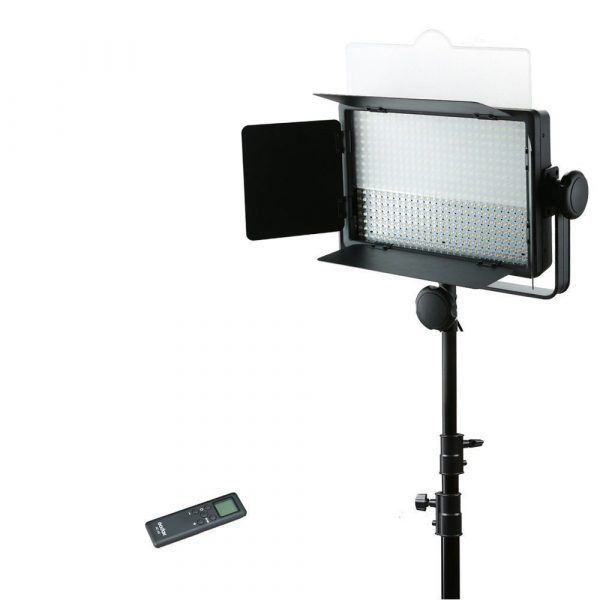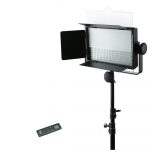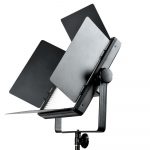 Godox LED500W Studio Video Continuous Light
AED 950.00
Godox LED500 white version 5600k Color Temp (+/- 300K)
Description
This LED500 video light provides a wide spectrum, beautifully soft and even illumination for video and still photography. The four reflective barndoors can maximize the light efficiency. Equipped with a remote control, this light can wirelessly adjust its brightness and color temperature.
FEATURES
– 512 LED bulbs panel is lithium-ion or DC powered
– Wirelessly adjust brightness
– Wireless 433MHz grouping system (6 groups & 16 channels)
– Large-sized LCD panel. Setting auto saved.
SPECIFICATION
– Model: LED500W (White Version)
– Lithium Battery: 14.8V Lithium Battery (SONY BP-L model lithium battery) (Sold Separately)
– DC Power Supply: 13~16.8V
– Channel: 16
– Group: 6 Groups (A, B, C, D, E, F)
– Power: Max. 70W
– Color Temp.: 5600K (+/- 300K)
– Brightness (LUX): 4400 (1m)
– Light Brightness Range: 10%~100%
– LED Bead Quantity: 512
– Operation Temperature: -10~50°C
– Dimension: 430mm*460mm*100mm
– Net Weight: 2.44kg
Remote Control
– Model: RC-A5
– Power Supply: 3.0V (AAA*2) (not include)
– Wireless Frequency: 433Mhz
– Distance (emptiness) 20m
– Channel: 16
– Group: 6 groups (A, B, C, D, E, F)
– Standby Time: Over one year
– Operation Temperature: -10~50°C
– Dimension: 120mm*38mm*15mm
– Net Weight: 30g
CONTAINS
– 1 x Godox LED500W Continuous Video Light (White Version)
– 1 x RC-A5 Remote Control
– 1 x Power Adapter
– 1 x Power Cord
– 3 x Diffusion Filter (white, Blue, Yellow)
– 1 x Manual