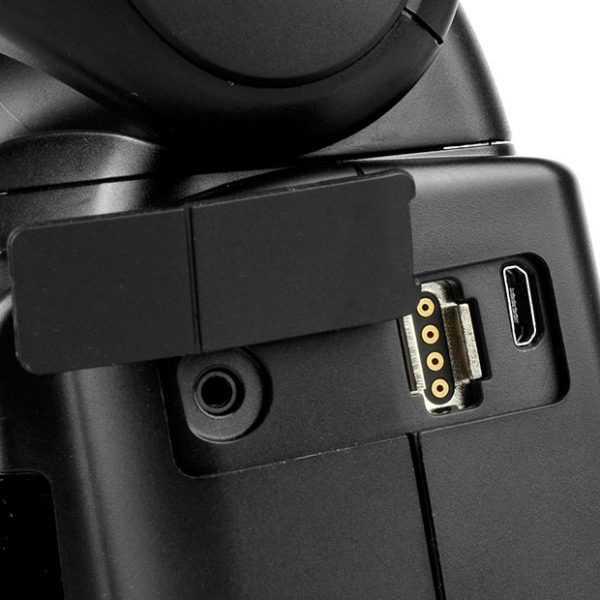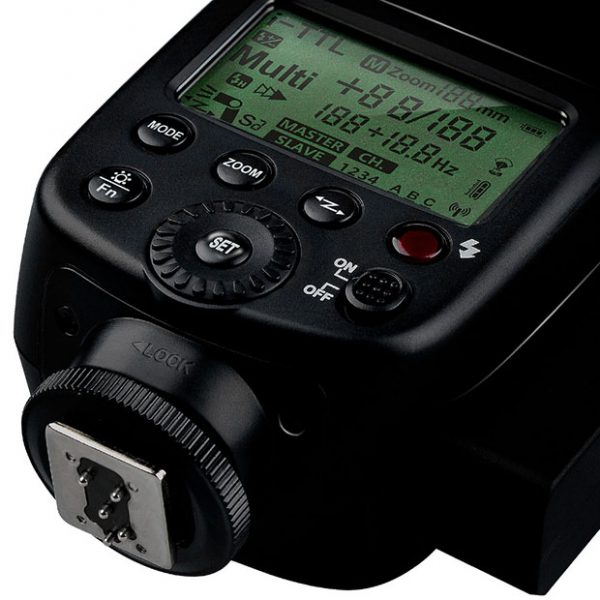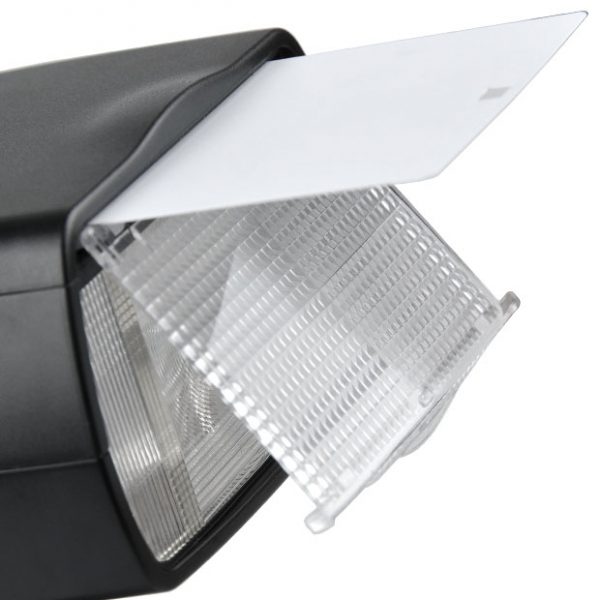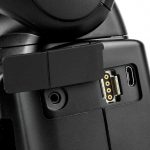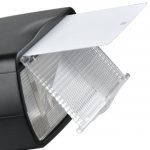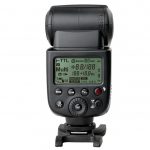 Godox V860N i-TTL Li-ion Camera Flash for Nikon
AED 690.00
Description
series is a Godox original product and the world's first Li-ion powered camera flash, pioneering innovation in the industry. The LiPo battery obviously enhances recycle, runtime, mobility, and portability performance. This model applies to Nikon DSLR cameras and is compatible with Nikon i-TTL autoflash. With this i-TTL compatible flash, your shooting will become simpler. You can easily achieve a correct flash exposure even in complex light-changing environments.
Comprehensive TTL system

For Nikon: designed to fully support a Nikon DSLR camera's TTL system with i-TTL compatibility.

TTL Function: include HSS (high speed sync up to 1/8000s), FEC (flash exposure compensation), FV Lock (flash value lock), rear curtain sync, modeling flash, correct AF assist, USB firmware upgrade capability, etc.

Master Capability: workable as a master unit to have full control on other Nikon speedlites e.g. SB-900, SB-910, etc.

Slave Functionality: operated as a slave unit that can be controlled by the camera's own built-in commander mode or other Master-capable speedlites e.g. SB-900, SB-910. Allow for prompt and convenient off-camera shooting.

With i-TTL Trigger: compatible with most i-TTL triggers available in the market. Use it off camera for shooting at home, on location, or in studios.
Powerful & Convenient Li-ion Battery Solution

Fast, Durable, Stable: 2000mAh LiPo battery provides 1.5 recycle time at max. power and 650 full power pops. During the 200th to 650th fire in tests, recycle time can stay stably between 2 to 4 seconds. Thousands of low-output flashes never activate overheat. Only after 30 full power flashes, does overheat occur.

Real-time Battery Level: get to know the remaining battery level in two ways: one from the LCD panel on the flash, second from the battery charger. Get the real-time battery level before out for a shooting task.

Super Value: Forget the heavy burden and messy battery charging and handling. No need with four AA's in the speedlites, four in the external battery pack, and four as backup. No multiple chargers or cables. Only one VING Li-ion battery and a charger is it. Accumulative costs on AA batteries saved after all. Less money for more benefit.
Good Lighting Performance

Stable output: color temperatures stays within 5600±200K during high-speed consecutive flashes. Output will not decrease with each pops.

Optimized Fresnel Lens: offers well diffused light. Light output of all four corners bear tiny differences. Light decays gently from the center to the corners.
58 GN with Useful Features
● GN 58 (m ISO100 @ 105mm)
● SSupport i-TTL, M, Multi (Stroboscopic) flash modes
● Have S1/S2 optic slave functions
● Power automatically or manually from 1/1 to 1/128 in 1/3rd stop increments
● With an auto/manual zoom head from 24-105mm that can be set to match the camera's sensor, 0 to 360° swivel and -7° to 90° tilt capability, a built-in wide panel for 14mm coverage.
● Work with optional FT-16S trigger set. Allow V860N to use with Godox AD360/AD180/V850 in full manual control. Also include a 2.5mm sync jack.