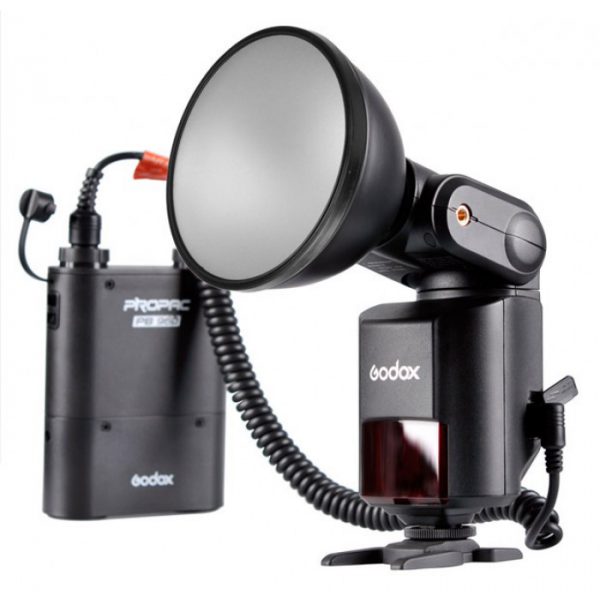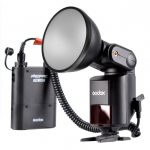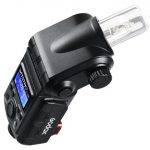 Godox WITSTRO AD180 Kit
AED 1950.00
Description
Studio quality light from bare tube flash and parabolic reflector
Lightweight and portable flash and accessories – suitable for outdoor shooting
Full-range lighting accessories to create various light effects
Full power to 1/128 in 1/3 stop increments (23 adjustments)
Stable color temperature output 5600±200K
Flash duration of 1/300 to 1/10000 second
LCD display panel
Focus assist lamp (manually)
Built-in optical slave cell (S1/S2)
Box Contains
1-AD180 flash unit
1-Flash tube
1-Protecting bag
1-Mini stand
1-Reflector
1-Power cable
2-Reflector diffuser
1-PB960 power pack
1-PB960 power charger
1-Shoulder strap
1-AD180 Instruction manual
1-PB960 power pac
WITSTRO flash system is an AD180 or AD360 with bare tube, external power pack, wireless manual power control, and a range of dedicated light shaping accessories. The WITSTRO is 3 to 7 times powerful as typical hotshoe flashes with the size and weight alike. It offers studio quality lighting in outdoor photography, either as a hotshoe flashgun or an off-camera flash. Perfect for outdoor photography and journalistic portrait shooting in wedding, conference, party, celebration, and sports events, beach, etc.
Specs
Max. Power: 180WS
Guide No. (m ISO 100, with standard reflector):
Standard reflector on WITSTRO flash offer approx. 28mm coverage.
Vertical Rotation Angle: -15° to 90°
Horizontal Rotation Angle: 0 to 270°
Power Supply: GODOX PB960 lithium power pack
Full Power Flashes (with PB960 power pack): 900
Recycle Time (with PB960 power pack): Approx. 0.05-2.6s
Color Temperature: 5600±200K
Flash Duration: 1/300 – 1/10000s
Dimension (flash tube & reflector not included): 205*90*70mm
Net Weight (flash tube & reflector not included): 550g