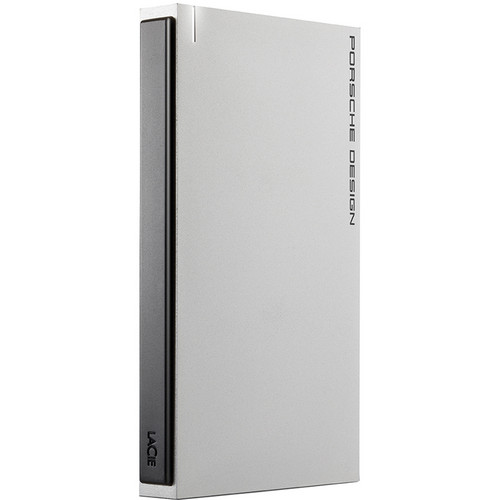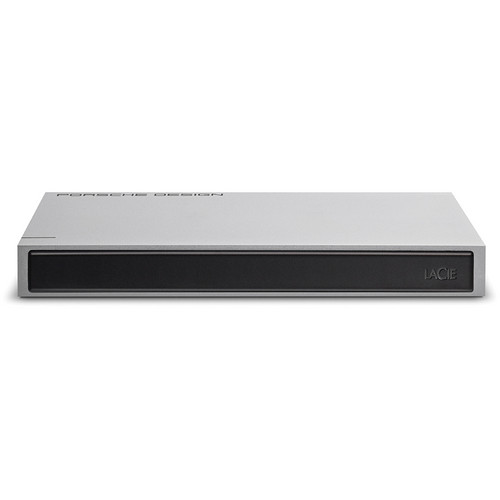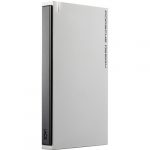 LaCie 1TB Porsche Design Mobile Drive P'9223
AED 399.00
Product number : 9000293
2 years warranty
Description
USB 3.0/2.0
Up to 5 Gbps Transfer Rate
Built-In Private-Public Software
10GB of Wuala Online Storage
Solid Aluminum Casing
Designed for Mac, Also PC Compatible
The 1TB Porsche Design Mobile Drive P'9223 from LaCie is a hard drive that's built for speed and performance. It features a slim, sleek, aluminum design that is one of the hallmarks of Porsche Design. Apart from the large capacity, this drive is compatible with USB 3.0 and delivers a transfer rate of up to 5 Gbps.
It provides an added sense of security with its ability to backup your Mac or PC automatically. The drive also features LaCie's built-in Private-Public software to keep your files secure and password protected.
It comes with 10GB of Wuala Online Storage, which allows you to store up to 10GB of files safely and securely on their cloud for up to one year. The drive also provides energy savings in Automatic Eco mode, which lowers the power consumption by 40% when not in use.
Accelerate Your Backup with USB 3.0

The P'9223's USB 3.0 interface allows you to transfer files faster than ever before. You can back up your photos, exchange audio and video files with your friends and store your important files safely. With speeds up to 100 MBps, the possibilities are endless.
Safe, Strong and Aluminum Casing

With 3mm of solid aluminum casing surrounding the disk inside, the P'9223 keeps your data solidly protected. This drive is a combination of great form and function.
Designed for Mac

The P'9223 has been specifically designed for Mac computers, and features a stylish, sophisticated aluminum finish that matches your new MacBook. Additionally, it is Time Machine compatible, which allows you to seamlessly backup to the drive using Mac's built-in software.
Automatic Backup

It enables easy setup and automatic worry-free backup for both PC and Mac computers.
Password Protection

LaCie's built-in Private-Public software helps to keep your files secure and protected, no matter where you go. Benefit from AES 256-bit encryption, with the ability to encrypt or decrypt in one click. Requires MacFUSE to run on your Mac computer
Secure Cloud Storage

It includes 10GB of Wuala Online Storage that enables you to securely store data for one year and share your data online. Store and access files from virtually anywhere, and back them up automatically. Sync files across multiple computers and restore deleted files 1
Energy Efficient

Automatic Eco mode lowers the power consumption by up to 40% when not in use, increasing the battery life of your notebook or laptop.