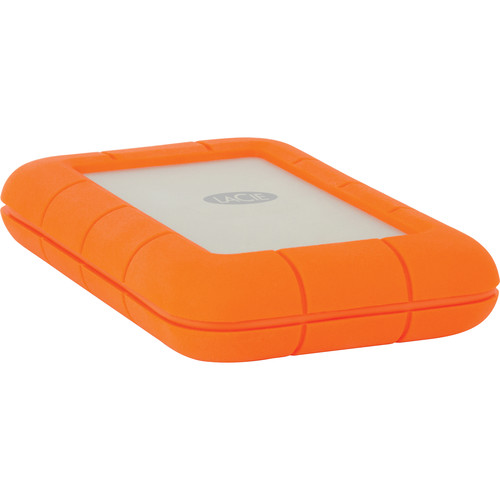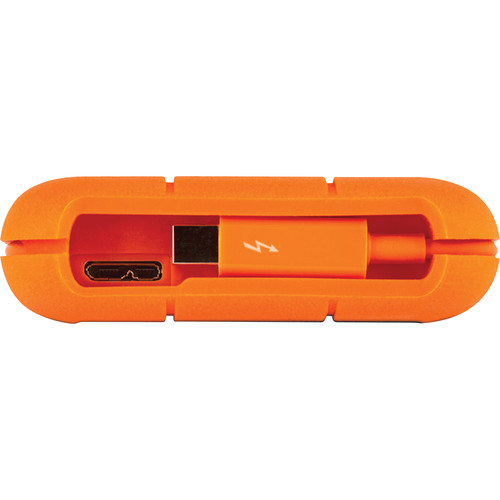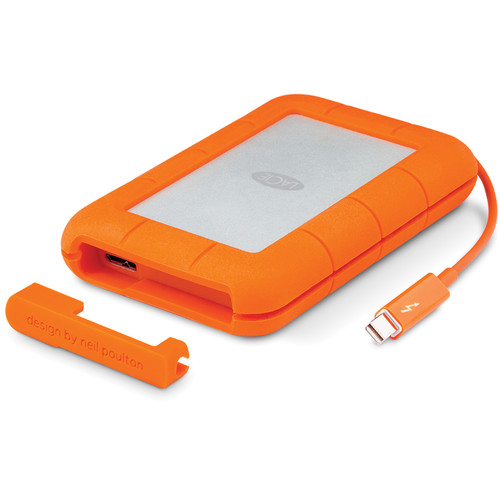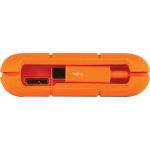 LaCie 256GB Rugged USB 3.0 Thunderbolt SSD
AED 1069.00
Product number : 9000490
2 years warranty
Description
256GB SSD Drive Capacity
1 x USB 3.0 Port (USB 2.0-Compatible)
1 x Thunderbolt Port
SATA 6Gb/s Connectivity
USB 3.0 – 5Gb/s Transfer Rate
Thunderbolt – 10Gb/s Transfer Rate
AES 256-bit Data Encryption
4 ft Maximum Drop Height
The 256GB Rugged USB 3.0 Thunderbolt SSD from LaCie is a durable solid state drive that is impact-resistant to a height of 4 ft. The integrated USB 3.0 port allows for data transfer speeds of up to 5Gb/s, while the Thunderbolt port provides data transfer speeds of up to 10Gb/s. Multiple high-speed connection options allow you to connect this hard drive to almost any computer, making it both rugged and versatile.
This SATA 6Gb/s solid state drive comes with a variety of software options making it simple to not only backup your computer, but to manage your drive as well. Take advantage of Easy setup to configure your drive, Automatic backup makes it simple to backup your data quickly and efficiently, and 10GB Wuala Secure online storage allows you to backup your information to the cloud. Your data stored within the Rugged USB 3.0 Solid State Hard Drive will remain more secure with integrated 256-bit encryption standards.
Universal Connectivity

Featuring both USB 3.0 and Thunderbolt ports, the LaCie Rugged is a perfect match for your Mac and PC. And because USB 3.0 is backwards compatible, you can connect it to almost any standard computer. The LaCie Rugged is also fully bus-powered through the included 3.0 and Thunderbolt cables. Its portability and interfaces make it the must have sidekick to a new Mac or Ultrabook.
High-Speed Data Transfer

Get fast transfer speeds on Mac and PC thanks to the USB 3.0 and Thunderbolt interfaces. This SSD delivers enhanced data transfer speeds of up to 385MB/s. Back up and transfer large amounts of data in a fraction of the time.
Complete Data Protection

Protect your data with the LaCie Rugged MIL-compliant drive providing superior data protection from accidental drops up to 4 ft. Whether it falls off your desk or out of the pocket of your jacket, you can remain confident your data will still be accessible. This SSD version goes a step further for enhanced resilience against vibration and shock. This drive is tough enough to be shipped for reliable delivery to clients or partners. Included software even protects your files from prying eyes with AES 256-bit encryption.