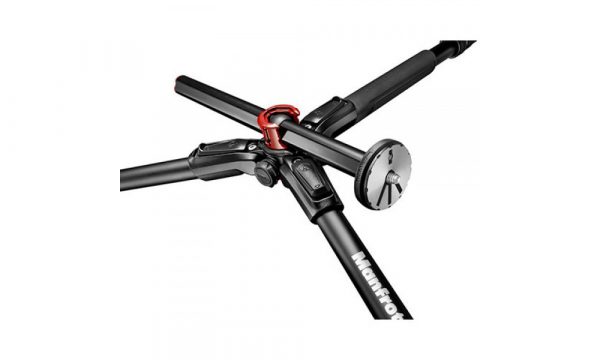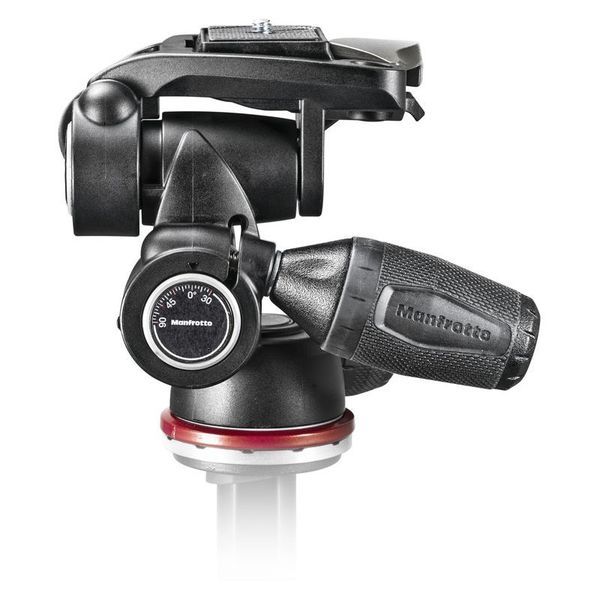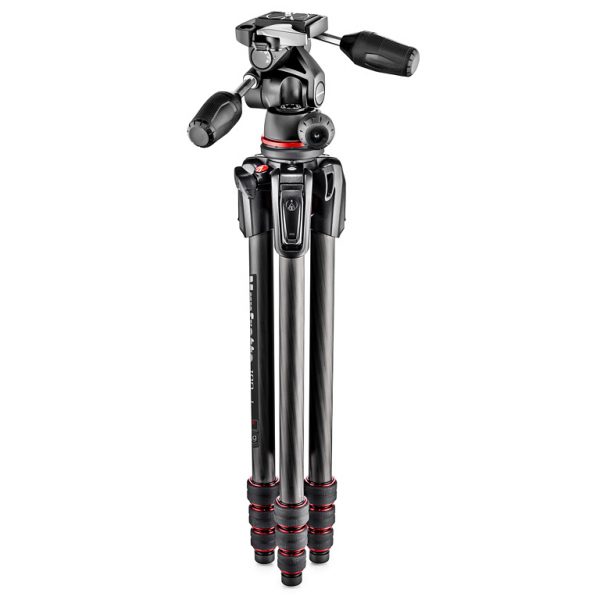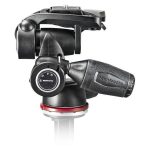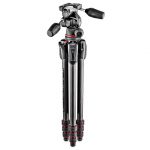 Manfrotto MK190GOC4TB-3W Go Carbon Fibre 4 Section Tripod with 3-Way Head
AED 1725.00
Description
90° column system lets to shoot from new perspectives
Twist Lock allows effortless fast set up and increases lightness
New Leg Angle Selector allows to have smooth operations
The Easy Link allows to add accessories to the tripod as LED
New 804 Adapto 3Way head ideal for precise framing on all 3 axes
Manfrotto 190 Go! kit CF black 4 Sec w/ Twist Locks & 3 way head (MK190GOC4TB-3W) – The 190 go! completes the advanced hobbyist and professional offering with a more compact and easy to transport version of the successful 190 XPRO. In its carbon fiber version, and with the new 804 Mark II 3 way head, it delivers maximum rigidity and lightness combined with great precision and tilt motion assistance.
The new twist locks allow the easy opening and closure of all sections at once with a single hand, making it ultra-fast to operate the tripod. Twist locks occupy less space compared to a lever, making the tripod light and compact.
The 90°column mechanism is hidden inside the tripod's top casting until it's needed; the mechanism can then be raised with a single finger, allowing the centre column to swing to the horizontal position.
Together, the 90°column and the 4 leg angles enable you to get low down to the ground like no other tripod.
Taking its lead from our professional equipment lines, an Easy Link attachment in the top casting turns the tripod into a mobile studio and allows it to hold a LED light, reflector or other accessory.
This kit comprises the Manfrotto's most compact, precise and reliable 804 Mark II 3-way photographic head.
Constructed of ultra durable and lightweight technical polymer, the new 804 is now even compact thanks to the new retractable levers, with ergonomics handle provided with rubber. The new patented 804 has a unique spring feature to assist in the tilt motion of the head to compensate for heavier, off-centre loads. Moreover the standard quick release plate fits snugly in the low-profile receiver.