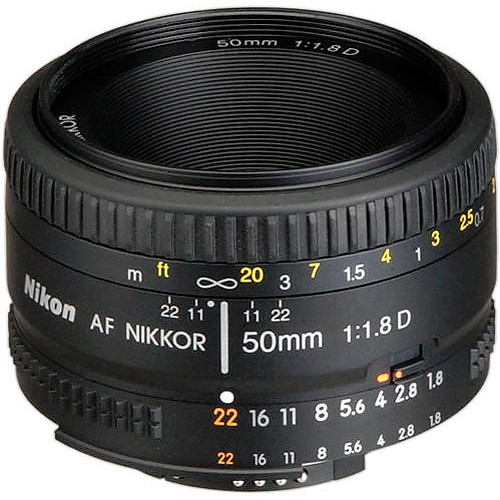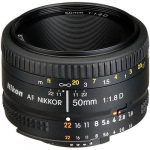 Nikon AF Nikkor 50mm f/1.8D
AED 360.00
Affordable, fast f/1.8 prime lens with manual aperture control.
Description
A supremely lightweight lens that offers the more economical f/1.8 aperture (compared to the 50mm f/1.4 D), yet still retains the great advantages of the D distance technology. Ideal for scenery or full-length portraits. Weighs just 0.34 lb, making it great for travel while still offering excellent low light gathering properties. Stops down to f/22 for wonderful control of depth of field. Accepts 52mm filters and the HR-2 lens hood.
Note! Autofocus is not supported by D40, D40x, D60, D3000, D3100, D3200, D5000, D5100, D5200 cameras–lens may be used with manual focus only. Be sure to check your camera's lens-compatibility information before selecting a new lens.
Key Features
Compact and lightweight D-type normal lens
Nikon Super Integrated Coating for providing high-contrast image even with maximum aperture
Great depth-of-field control with down to f/22 of f/stops