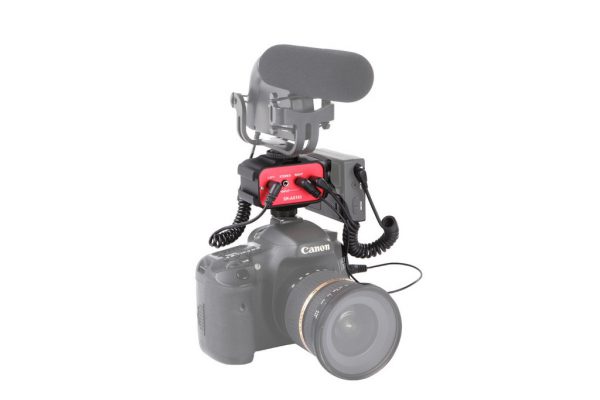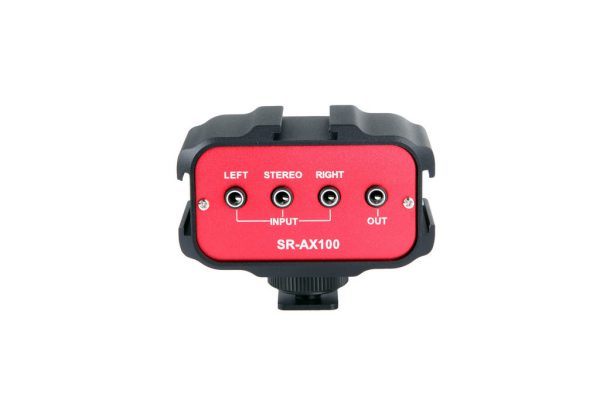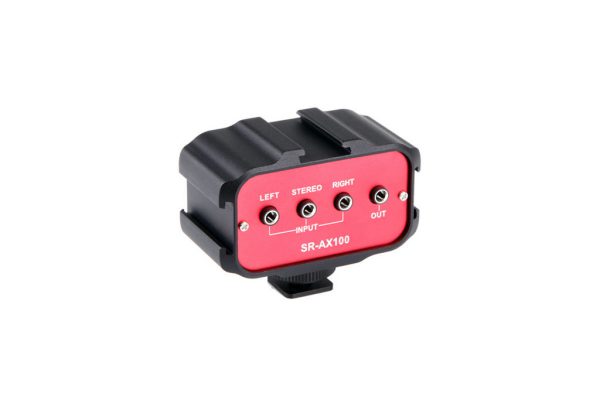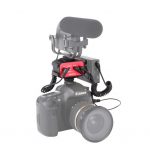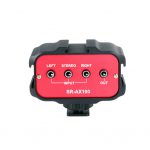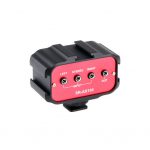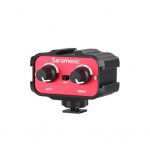 Saramonic SR-AX100 – Universal Audio Adapter with Stereo & Dual Mono 3.5mm Inputs
Saramonic SR-AX100 – Universal Audio Adapter with Stereo & Dual Mono 3.5mm Inputs for DSLR Cameras & Camcorders
Description
Two-channel audio adapter ideal for shooting videos with any DSLR or camcorder that has a standard mounting shoe

This adapter provides you with a compact dual-mic mounting and audio mixing solution, which allows you to easily mount and control two microphones or wireless receivers.

Two Mono 1/8″"(3.5mm) Inputs One Stereo 1/8″"(3.5mm) Input One 1/8″"(3.5mm) Stereo Output Stereo/Mono Output Switch

Dual Trim Control Knobs Three Integrated Mounting Shoes so you can attach a variety of mics or wireless receivers

Passive Operation Requires No Batteries!!!! Compact Shape With Die-cast Aluminum Chassis!!
Inputs:
One stereo 1/8 (3.5 mm) Mini-Jack Input
Two mono 1/8 (3.5 mm) Mini-Jack Inputs
Output:
One stereo 1/8 (3.5 mm) Mini-Jack Output
Dual Trim Control Knobs:
Adjust the signal to each channel to set your optimum recording levels
Mono /Stereo Switch:
Select mono or stereo output mode
Three Integrated Mounting Shoes:
Attach a variety of mics or wireless receivers
Passive Operation Requires No Batteries:
Compact Shape With Die-cast Aluminum Chassis
---
Specifications 
Input Level
MIC setting: -35 dBu minimum
Gain
Unity
Frequency Response
10Hz to 100kHZ (+/-1.5dB)
Dimensions
L 7.6 x W 5.9 x H 5.5 cm
Weight
153g (5.4 oz.)