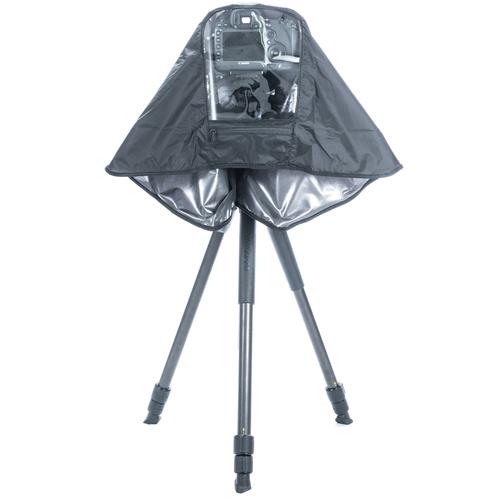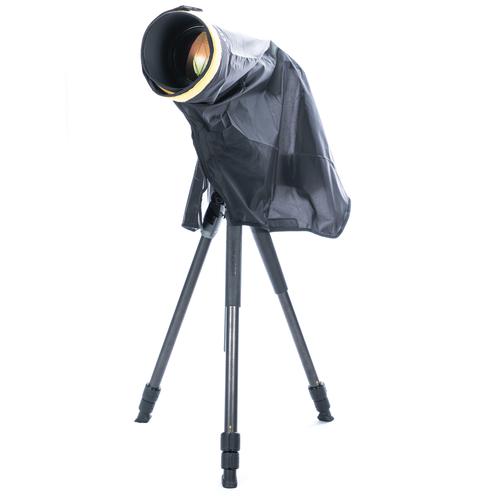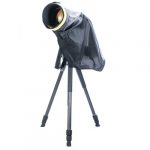 Vanguard Alta Rain Cover – Medium
AED 124.00
| | |
| --- | --- |
| Style | Camera Rain Cover |
| Size | Medium |
| Suitable For | Example: Canon 1Ds Mark III/ Nikon D4 with 70-200mm f2.8 lens attached |
| Transparent Window To See Camera Screen | Yes |
| Weight | 85g |
| Dimensions (laid flat) | 600×600mm |
| Warranty | 1 Year |
| Extended Warranty | 5 Years |
| Colour | Black |
| Series | Alta Accessories |
| Other | Includes carry pouch |
The ALTA RCM Rain Cape (Medium) is an ingenious shooting in the rain solution designed to protect a DSLR with 70-200mm F2.8 lens attached. This multi-use cover folds into a compact pouch and easily fits in any bag so that you are never caught out in a downpour without adequate protection.
Always protected – comprehensive rain protection
Quick-action – no fumbling simple 3-second set-up
Clear view – transparent TPU window for easy use of screen, controls, and viewfinder
No fumbling – fits all sized hands also with gloves on
Supported – use with Tripod or Monopod
Ease of transport – folds up into a compact pouch
Description
ALTA RCM is the medium size model (#2 in our range of 4) and is perfectly fitted to protect a DSLR with 70-200mm F2.8/100-400mm lens attached.
The ALTA RAIN COVER is a simple yet ingenious shooting in the rain solution designed to protect a wide array of different camera and lens set-ups without creating undue hassle or hindrance.
When caught in a sudden downpour first pull up your hood and protect yourself and then in a similar and just as simple fashion pull the cover out of its pouch and protect your camera & lens.
The comprehensive design simplicity ensures no waste of time fumbling while trying to get the cape on and fitting it to the gear. This flat spread out cover lands right on your camera and drapes around in split seconds. All you need to do next it secures the Velcro around the lens, and the hook/loops underneath to prevent it from blowing up in a gust of wind.
To fit the hook/loops, simply slip the hook on the elasticated cord under the tripod canopy (to ensure it doesn't lift), then slip it through the first loop and then hook onto the second loop. Alternatively keep looping through until it is as tight as you need it to be.
If you are carrying your camera with a strap, just Velcro the side flaps around the strap connections and note that the left side closing offers two angle options, to allow for optimal lens focus control.
Being an open 'cover' and not a closed sleeve cover, we ensure ease of use for all sized hands as well as the possibility to use with gloves on, but most importantly this design prevents condensation so that we can promise you 100% clear viewing of screen, controls, and viewfinder through the transparent TPU window on the back.
The ALTA RAIN COVERS have an incorporated accessory pocket under the rear viewing window and all come with an included pouch, so that they can be folded up neatly and fitted compactly in any bag, or pocket.
Carry an ALTA RAIN COVER with you year-round and never get caught off guard with VANGUARD