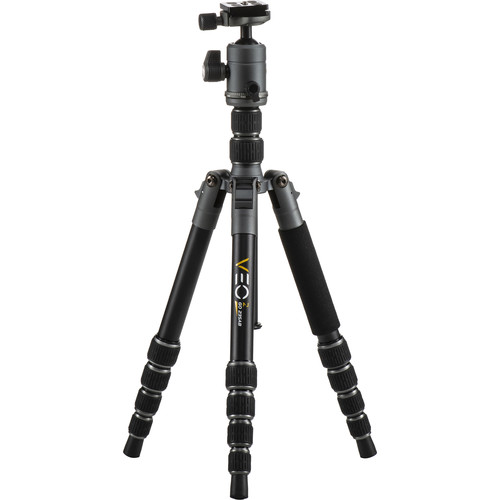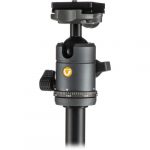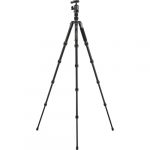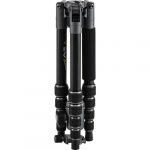 Vanguard VEO 2 GO 235AB Aluminum Travel Tripod with Ball head
AED 470.00
Dedicated to photographers who love to travel, VEO tripods offer a new breed of super lightweight, compact usability.
Patented rapid column rotation for compact transportation and instant set up
High loading performance
Rubber / Spike convertible feet dependent on terrain
5 section aluminum alloy legs with 3 different angle options
Extra-low angle photography option
Soft rubber handle provides an unbeatable grip in any weather
Includes a Vanguard TBH-50 Ball Head with a large and ergonomic main locking knob, bubble level, and an Arca- Swiss quick release plate.
Description
The VEO 235AB offers photographers the ultimate balance between low weight and stability in a full-featured ball head aluminum tripod kit. Quickly swing the VEO column into place, connect your camera and you're ready to shoot at a moment's notice. Stable 23mm legs combined with a new leg lock design, which allows you to adjust the tighness, ensures sturdiness to support a camera up to a Pro DSLR with grip and long lens. The VEO 235AB also works well for owners of standard DSLR cameras or Mirrorless 4/3 camera kits. The strong ball-head includes an Arca Swiss compatible plate for quick camera attachment and release. With feet that can be converted from rubber to spikes, you'll be ready to shoot in urban or outdoor environments. Easily position legs to three angles with the simple push of a button. With the included adapter, adventurous photographers can capture low angle shots. A stylish design with soft rubber handle provides an unbeatable grip. Use the included carrying case when you are ready to take the VEO on your next photo adventure. The included ball head has a large locking knob, degree markings for the 360° panning, and an Arca-type compatible quick-release plate. A carrying case is also included to protect the tripod when not in use.