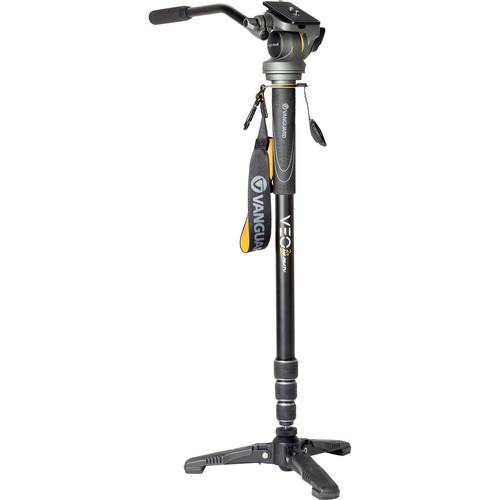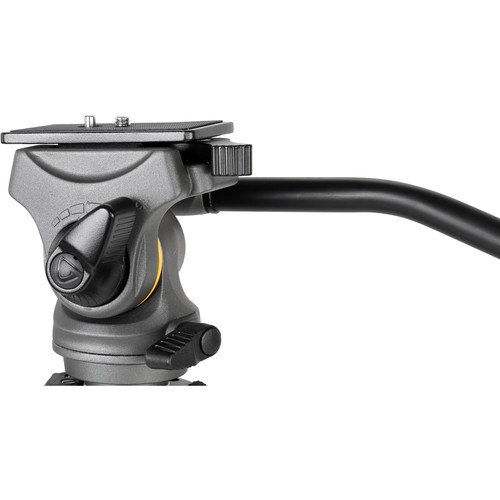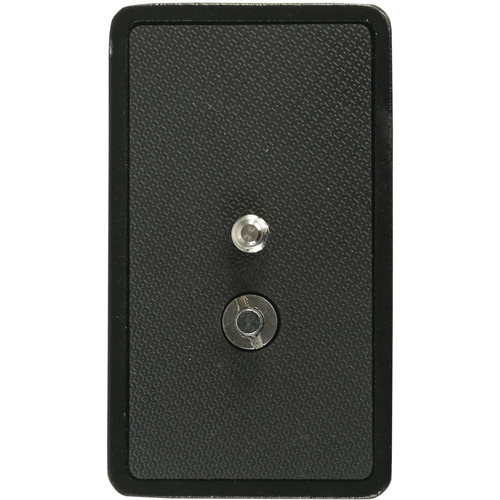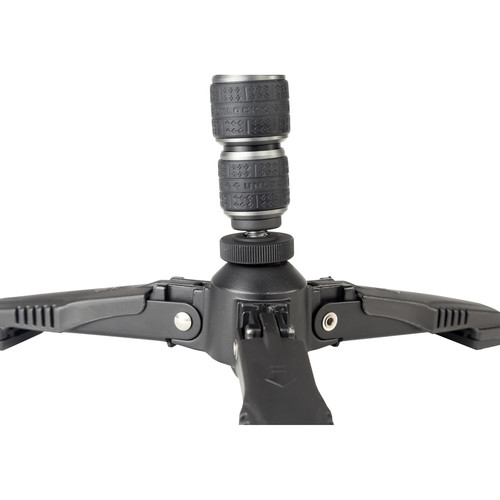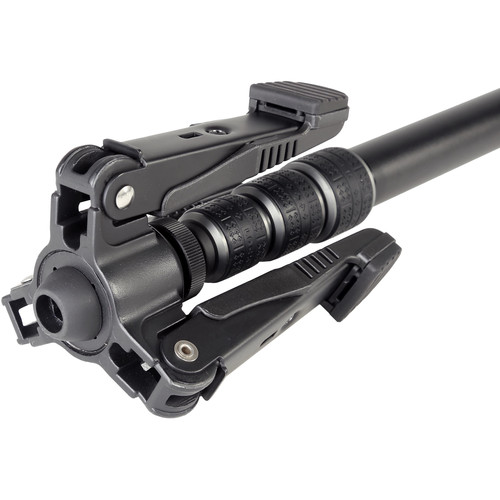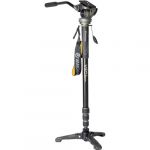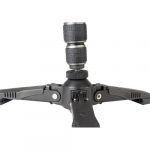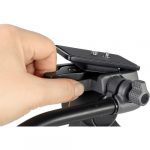 VANGUARD VEO 2S AM-264TV Monopod with VEO 2 PH-13 Video Panhead
AED 465.00
The Vanguard VEO 2S AM-264TV is a robust portable monopod with VEO 2 PH-13 2-way video pan head. This aluminum monopod is ideal for camcorders, DSLR cameras and a variety of sporting optics; spotting scopes or binoculars. The added feet allow you to have increased stability when shooting stills or following the action.
Compact 26mm, 4-section aluminum monopod with a folded length of 24.75 inches and extends to a maximum height of 67.5 inches
Weighs in at 3.15 pounds and can handle a camera load of up to 8.8 pounds
Ultra-smooth 2-way video pan head with quick release plate, back-up safety lock, and sturdy long pan handle
Foldable feet allow for smooth panning for following the action while shooting stills or doing video
Mount your camera on the ¼"-20 threaded mount or easily accepts mounting of small ball heads or compact video heads
Advanced twist-leg locks using a 1/2" turn lock/unlock system
Angle adjustment system at the base of the monopod positioned above the foldable feet
Comes complete with wrist strap, carabiner, protective rubber transport cap for the ¼"-20 mounting screw and small Allen wrench
Description
The Vanguard VEO 2S AM-264TV is a robust yet portable monopod with a VEO 2 PH-13 2-way video pan head. It is the perfect choice for video shooting or bird watching with a spotting scope, as it is guaranteed to provide the stability, durability, and reliability required for dynamic motion tracking.
The added feet allow increased stability and functionality while maintaining a small footprint. Mount your camera on the ultra-smooth 2-way video pan head that is made of lightweight magnesium alloy. It can be rotated 360 degrees with steady pan and tilt movement thanks to the long handle that ensures better control of a heavier camera or spotting scope. The ½" turn lock/unlock leg locks allow easy, quick setup and height adjustments — so you can shoot at any level.
The added carabiner and wrist strap make moving from location to location fast and effective — anywhere and everywhere, including locations where a tripod is not allowed.
Bubble Level(s) 0
Extended Height 67.5″
Folded Height 24.8″
Frontal Tilt (180 degrees) -45° ~ 90°
Included Head Model VEO 2 PH-13
Item Weight 3.15 lbs.
Leg Diameter 1.02″
Leg Lock Type Twist
Leg Sections 4
Material Aluminum
Max Load Weight Capacity 8.8 lbs.
Quick Shoe QS-66
Swivel Degrees 360