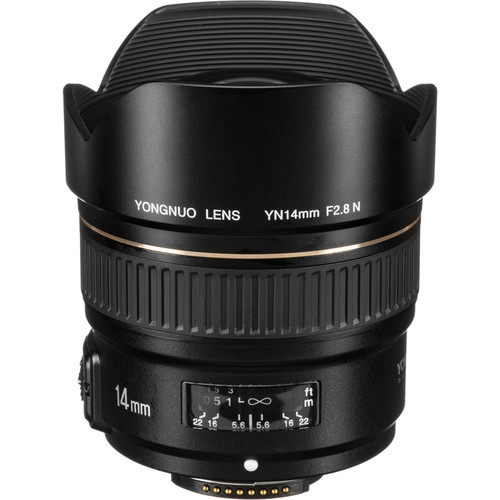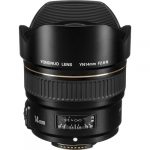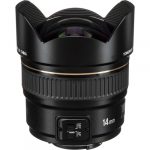 Yongnuo YN 14mm f/2.8N Lens for Nikon F
AED 2200.00
F-Mount Lens/FX Format
Aperture Range: f/2.8 to f/22
UD Aspherical and Aspherical Elements
Anomalous Dispersion and UHR Elements
Multi-Coated Elements
DC Autofocus Motor, AF/MF Switch
Micro-USB Port for Firmware Updates
Seven-Blade Diaphragm
Description
Offering an impressive ultra wide-angle field of view, the Nikon F-mount YN 14mm f/2.8N from Yongnuo is a versatile prime well-suited for landscape, nature, and interior photography. The broad 114° field of view offers a creative perspective for working in both wide open spaces and tight interiors. Benefitting the ultra wide design is an advanced optical design, which makes use of ultra-low dispersion, aspherical, anomalous partial dispersion, and ultra-high refractive index glass to sufficiently control chromatic and spherical aberrations for high clarity and sharpness. A multi-coating has also been applied to suppress lens flare and ghosting for greater contrast and color neutrality. A DC motor affords quick and accurate autofocus performance and a switch lets you quickly change from AF and MF focusing methods. Additionally, a micro-USB port is located on the barrel of the lens to permit installing firmware updates for the lens.
Ultra wide-angle prime is designed for FX-format Nikon F-mount DSLRs, however can also be used with DX models where it provides a 21mm equivalent focal length.
Bright f/2.8 maximum aperture suits working in difficult lighting conditions, benefits astrophotography applications, and also affords greater control over depth of field.
One ultra-low dispersion aspherical element and one anomalous partial dispersion element noticeably reduce color fringing and chromatic aberrations in order to achieve high clarity and accurate color rendering.
Two aspherical elements, including the UD aspherical element, and an ultra-high refractive index element help to minimize distortion and spherical aberrations for greater sharpness and accurate subject rendering.
Individual glass elements are multi-coated to resist flare and ghosting for improved contrast and color fidelity.
A DC motor is used for quick and accurate autofocus performance, and a dedicated switch lets you quickly change from AF to MF control. A focus distance scale is also featured to aid with pre-focusing techniques.
Chrome-plated metal lens mount is durable and accurate for a secure fit with the camera body, and gold-plated contacts help to ensure consistent communication between the lens and camera.
Seven-blade diaphragm contributes to a smooth bokeh quality.
A micro-USB port is located on the barrel of the lens to allow for updating the lens's firmware.